Improved Quoting System Coming Soon! (December)


Currently with Manage My Moves you can send your personalised quotes to your customers at the click of a button. But what about if your quoting system took into account various cost margins?

Your Customers in the Cloud (November)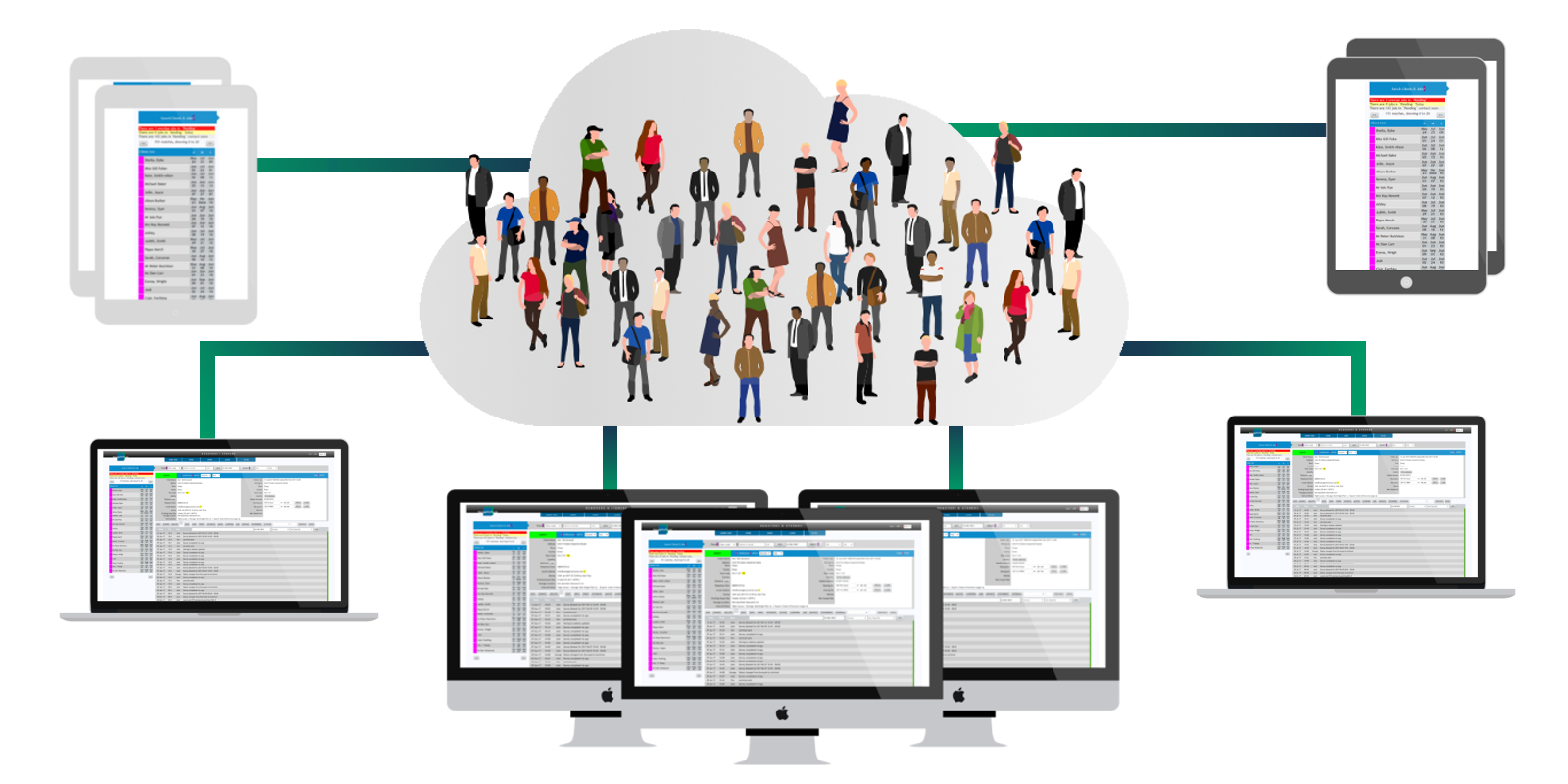 Whether you're in the office, at home or on the road you can instantly connect with your customers at the click of the button. Unlike many other CRM solutions the only requirement Manage My Moves has is a network connection. Meaning you can access the system from your phone, tablet, laptop or desktop. Why should you be restricted in accessing your customers.



Check out the November newsletter
Customer Portal (October)


Your Customers can now complete their Removal Inventory List, confirm their Moving Dates, accept your Terms & Conditions and view their Invoices 24/7 with the impressive updated Customer Portal. Just because your office stops at 5 doesn't mean your customers have to. Guaranteed to save time surveying small properties, chasing customers for moving dates, accepting your Terms & Conditions. Your customers can now do it themselves on any device, anywhere, anytime! (Device requires internet connection)



Check out the October newsletter
Any Device, Any Place, Any Time (September)


In the office, on the road or on holiday; working on-the-go has never been easier the with Manage My Moves CRM system. Our powerful cloud software solution can be accessed from any device with an internet connection, so you communicate with your customers anywhere at any time. Just because a typical working day ends at 5:00PM doesn't mean yours has to.
Improved Email Integration (August)


Sending emails from the MMM system has always been possible! But now, system sent emails are fully integrated with your Mailbox! Decreasing the chances of your emails being picked up by spam filters and allowing you to see the system sent emails in your chosen email client.


Check out the August newsletter
Improved Lead Integration (July)


Spend less time organising your leads and more time chasing them with Manage My Moves powerful lead integration. Full integration with all major lead providers. Get leads through your website? Integrate them too!



Check out the July newsletter
Android App Updates (June)


The latest killer update connects you with your Customer even quicker. Tap for directions, calls, texts and emails to your Customer. Fancy a change from the boring inventory list? Switch to the Icons today! The 'Removal Survey' App allows you to view your diary, amend appointments, complete Removal surveys and sync them with your office. With the Manage My Moves full package you can send your Customer a professional looking dynamic quote within minutes of completing your Survey. Putting you a step ahead of the rest.


Check out the June newsletter
Document Generation (May)


Do you have a quote/estimate/confirmation template you send to your Customers? Send it to us and we'll replicate it on our System so you can send dynamic documents by a click of a button? Don't have a template or fancy a change? Not a problem at all our team of designers are more than happy to design you a new one when you sign up! A dynamic document is a template such as a quote/estimate/confirmation which we can manipulate on the system before sending to your customer. Meaning all the information we have about your customer, will be automatically pulled through to the quote before sending. Information such as:


Customer Details
Moving From Details
Moving To Details
Removal Options Taking & Prices
Packing Materials Options Taking & Prices
Extras (Notes, Furniture to be Dismantled)
Company Details
Terms & Conditions
Payment Terms & Details
We understand that time is precious in a competitive market, so stop wasting time preparing documents and start saving time sending documents.


Assign your customers storage from a list of non-allocated units in your warehouse. Get rid of redundant paperwork by keeping your customers storage schedule online and accessible only to you or your warehouse manager. Quickly see which customers have outstanding payments as shown in red and raise their invoices accordingly with your chosen interval and rate.
Pinlocal Partnership (March)
We can prove that our software will improve your business!
Manage My Moves is very proud and excited to announce that we have agreed a new partnership with Pinlocal, the UK's #1 supplier of removals leads. This innovative partnership will bring a smoother and quicker experience between importing your leads and using them on MMM. It also brings unrivalled support, with both technical departments now working in collaboration. Here's a word on the partnership from Pinlocal Managing Director, Rob Slowen;


"My view is that Manage My Moves is the best software in the removals market and is suitable for any aspiring company. By integrating our leads into the system as standard, MMM clients will have a huge advantage over their competitors when converting leads to jobs."

Furthermore to this exciting news, Pinlocal have agreed that all new users of MMM in 2017 will receive a special sign up offer when their MMM system is live. To find out more about this extremely generous offer and kick start your 2017 please enquire at info@managemymoves.com or by calling 0330 912 1462 .
Survey App is Launched! (February)
We can prove that our software will improve your business!
Estimating made easy, quick and simple to use, calculates your volume, itemises dismantling, packing materials, awkward items, access issues, email your results, make notes and so much more... We have it sorted for you - our Android APP will integrate into our main software where you can manage all your data. Please enquire at info@managemymoves.com or by calling 0330 912 1462 .
Manage My Moves has Expanded! (January)
Welcome to our new Home!

Manage My Moves are now up and running in our brand new offices. Although only a short move to Grays, Essex, it is an exciting new venture for our ever expanding service. We have some new members of staff, Josh has joined us straight from University to build and develop our App, he has had an amazing start and has already become a valued part of our organisation. Jack is our new customers services representative, he will be our link between our customers and developers, giving support and training where needed. Good luck Josh and Jack I hope you enjoy your journey.